Escalators are a convenient and efficient means of moving between different levels in shopping centers, airports, train stations, and more. While they offer convenience, it's essential to ride them with confidence and caution to ensure your safety and the safety of others. In this blog post, we will provide you with valuable escalator safety tips that will help you navigate these moving staircases securely.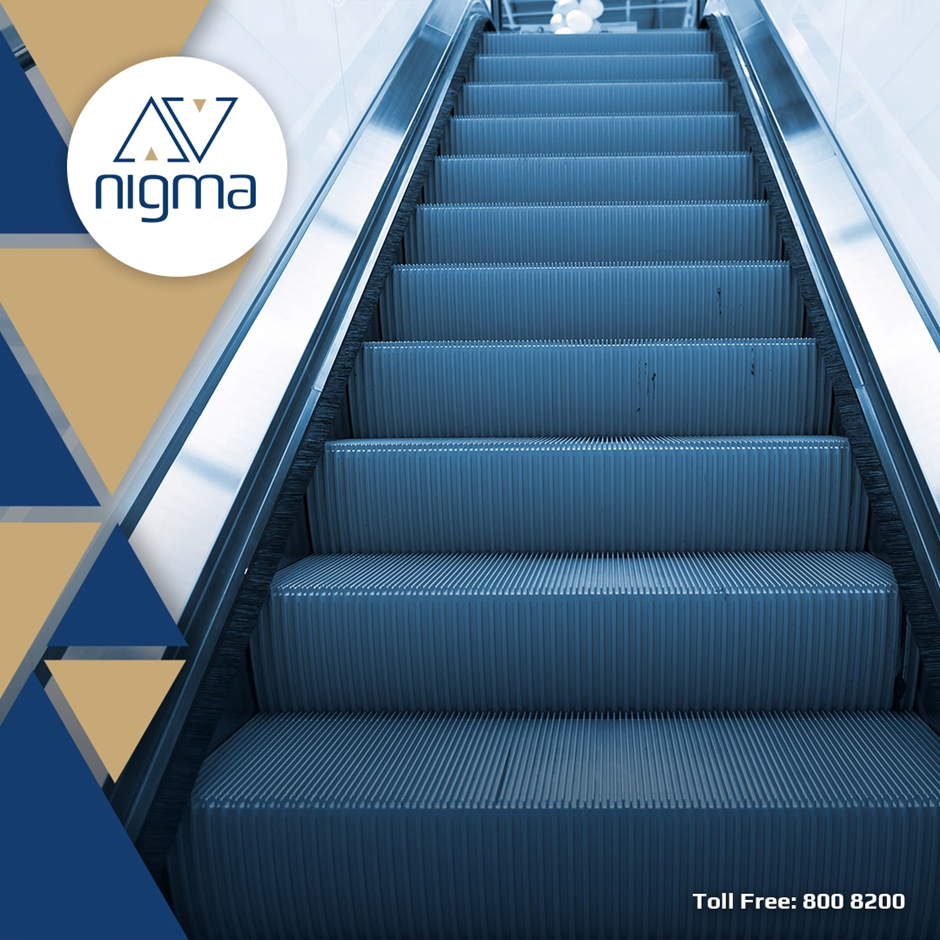 1. Stand Firm
When boarding an escalator, stand firmly in the center of the step, facing forward. Ensure your feet are within the yellow demarcation lines and that your clothing, especially loose items like scarves or shoelaces, are clear of the moving parts.
2. Hold the Handrail
Always hold onto the handrail when riding an escalator. This provides stability and balance, especially if the escalator suddenly starts or stops. The handrail also helps prevent trips and falls.
3. Keep Children Close
If you have children with you, hold their hands or keep them close by. Children should also be instructed to stand still and hold onto the handrail. Avoid letting them play or run on the escalator, as this can be dangerous.
4. Be Mindful of Pets and Strollers
If you're traveling with pets or strollers, use the elevator or escalator designated for such purposes. Never attempt to transport these items on a standard escalator, as they can become caught in the moving parts.
5. Do Not Block the Exit
When reaching the top or bottom of the escalator, move promptly to clear the exit area. Blocking the exit can lead to congestion and accidents, especially during busy times.
6. Step Off Carefully
As you approach the end of the escalator, step off promptly and confidently. Ensure that your shoelaces are tied, and your feet are clear of the moving step's edge. Use your free hand to maintain balance if needed.
7. Avoid Reverse Direction
Escalators are designed for one-way traffic. Never attempt to go in the opposite direction (up on a down escalator or vice versa) as this can lead to accidents and malfunctions.
8. Do Not Play or Horseplay
Escalators are not playground equipment. Avoid playing, running, or engaging in any horseplay while riding or near an escalator. Such behavior can lead to injuries.
9. Use Elevators for Large Items
If you are carrying large or heavy items, it's safer to use elevators rather than escalators. Attempting to transport oversized items on an escalator can pose serious risks.
10. Report Malfunctions
If you notice any irregularities, unusual sounds, or malfunctioning parts on an escalator, report it immediately to building management or maintenance personnel. Avoid using escalators that appear to be in disrepair.
Conclusion
Escalators
offer convenience, but it's crucial to approach them with care and mindfulness. Following these escalator safety tips will help ensure your journey on these moving staircases is secure and incident-free. Remember, safety is a shared responsibility, and by riding escalators with confidence and caution, you contribute to a safer environment for everyone.
About Us
NIGMA
, a subsidiary of Imdaad, is a leading provider of world-class, tailor-made services and solutions for a comprehensive range of automated products. NIGMA has been involved in the sale, design, supply, installation, maintenance, modernization, and repair of lifts and other automated products for more than 30 years.